The National Honor Society for the Earth Sciences
---
---
Upcoming Deadlines
May 31, 2023 – Deadline for Chapter Service Project Form (See Awards Page – Essential for both Chapter Service Award and James C. Walters Quality Chapter Award application)
April 1, 2023 – Deadline for 2023 Tarr Award Application (See Awards Page) Please contact us if there are issues in making your award nomination by the deadline.
March 15, 2023 – Deadline for filing Spring 2023 Member Form (see Officer Resources Page)
(Although the deadline has passed, be sure to submit your member form for any initiations completed or planned for the Spring)
Academic Regalia for graduation. Please submit your orders for Honor Cord sets or Honor Stoles with 10 business days lead time so we may process the order. Regalia orders for more than one graduate will be shipped to the chapter advisor.
---
Save the date! GSA CONNECTS 2023 will be in Pittsburgh, Pennsylvania October 15-18. This national meeting is a great way for students to join "our dynamic scientific community". Students should consider submitting an abstract to the 35th Annual Student Exhibition (Poster session – details available soon).
And remember to visit us at the SGE Booth!
---
Spring 2023 Letter from the National President
2023 Letter from the National Editor
Spring 2023 Letter from the National Secretary-Treasurer
---
SGE OUTSTANDING RESEARCH AWARDS
Geological Society of America CONNECTS 2022
SGE Student Research Exhibition (Technical Session 68)
Denver, CO | October 10, 2022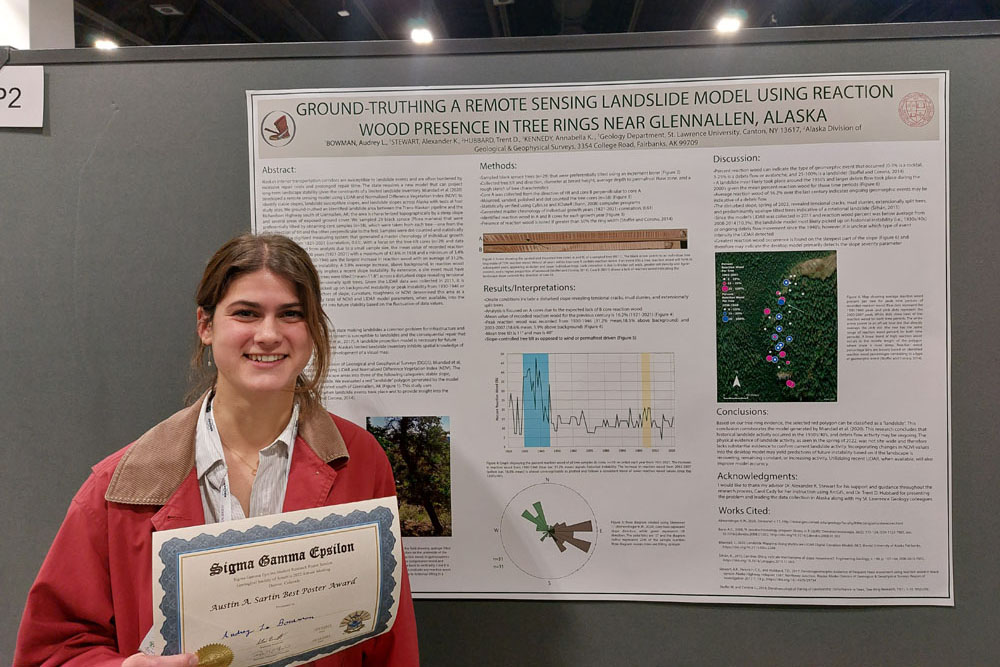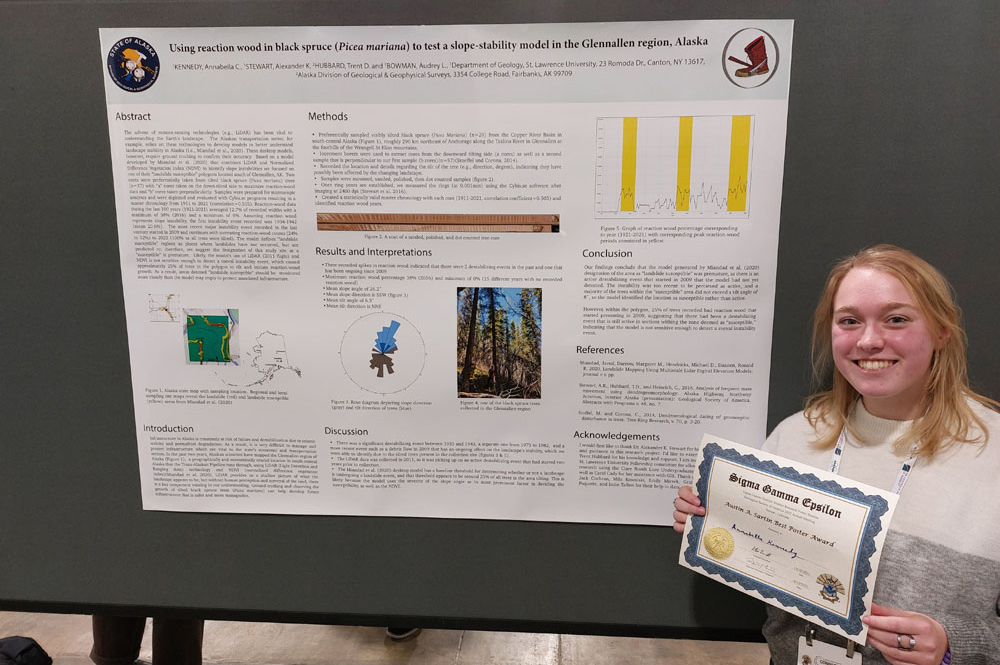 Austin A. Sartin Award
The 2022 Austin A. Sartin Award was awarded to Audrey Bowman and Annabella Kennedy, two members of the Eta Xi Chapter at St. Lawrence University. Aubrey and Annabella were co-authors on two complementary poster presentations that reported on the use of dendrochronology techniques to evaluate slope-stability modeling in Alaska. Dr. Alexander Stewart, faculty advisor for the Eta Xi Chapter, is their research advisor. Audrey's and Annablla's abstracts are linked.
---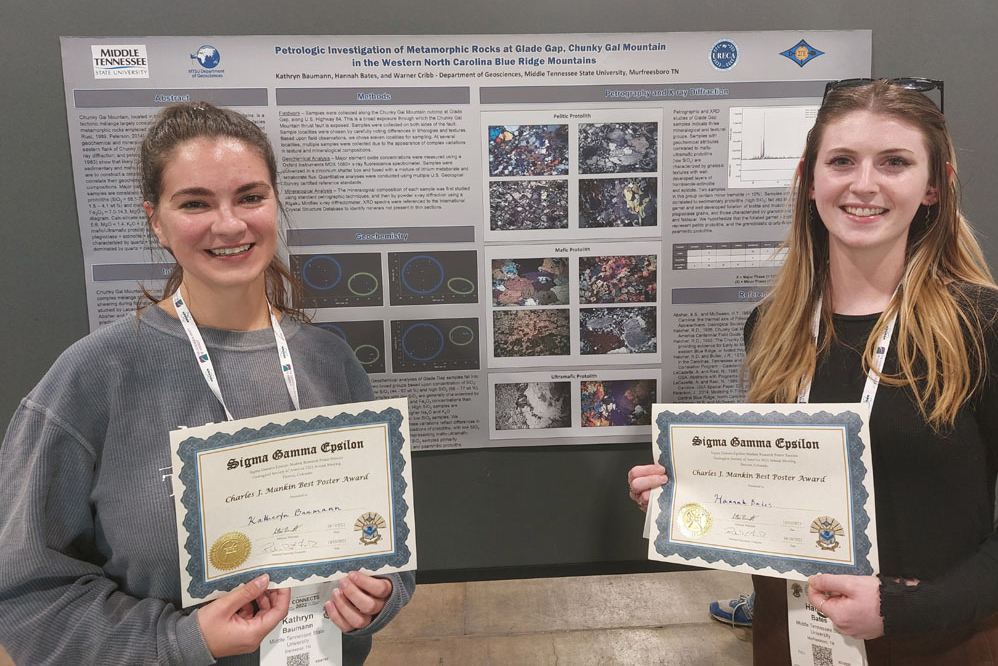 Charles J. Mankin Award
The 2022 Charles J. Mankin Award was awarded to Kathyrn Baumann and Hannah Bates, two members of the Eta Sigma Chapter at Middle Tennessee State University. Kathryn and Hannah were co-authors on a poster presentation that reported on the use of petrological and geochemical techniques to determine potential protoliths for the metamorphic rocks exposed at Chunky Gal Mountain, part of the Blue Ridge Mountains of North Carolina. Dr. Warner Cribb, chapter advisor for Eta Sigma Chapter, is their research advisor. Their abstract is linked.
---
Thanks to SGE member Scott Beason, Park Geologist at Mount Rainier National Park, for serving as a guest judge. Plans are already underway for SGE's poster session at the 2023 GSA annual meeting. Details will be provided on this site later in 2023. We hope to see you in Pittsburgh, PA!
(SGE is a GSA-Affiliated Society)
---
(click on heading to visit the Convention Page)
September 16-18, 2022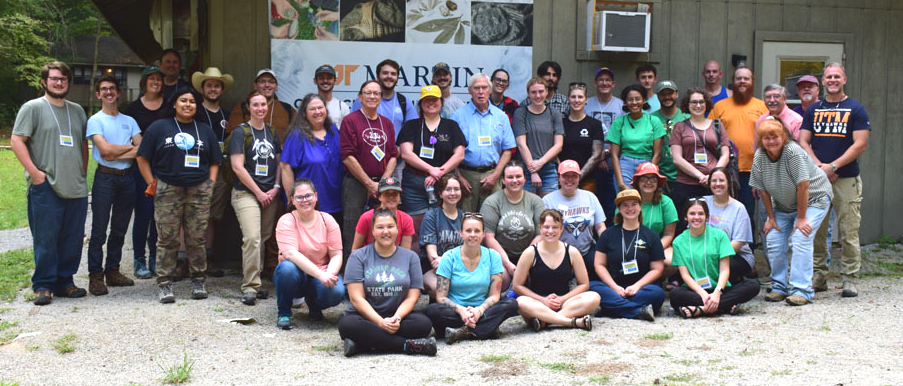 Hosted by Eta alpha Chapter, University of Tennessee, Martin September 16 through 18. Delegates, national officers, alternates, and guests converged to conduct The Society's business.
We visited a "type section" for the world famous Coon Creek Formation lagerstätte, a ~72 million year old fossil deposit that serves as Tennessee's link to the Age of Dinosaurs. Over 400 species of perfectly preserved fossil clams, snails, crabs, lobsters, swimming reptiles such as mosasaurs, turtles, fish, plesiosaurs, and even plant fossils are readily collected by visitors on the site.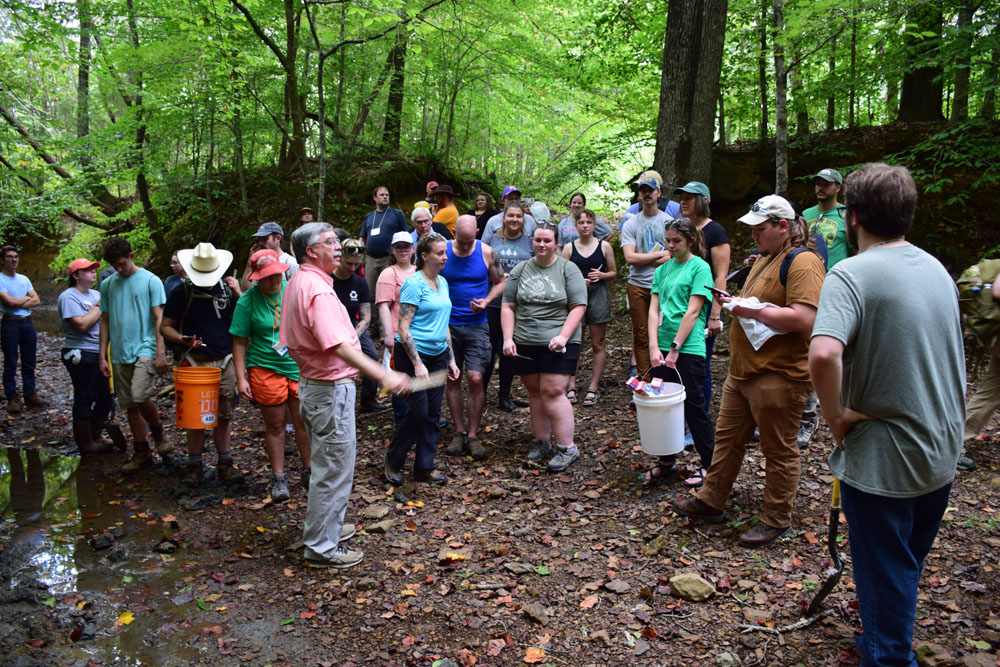 After a rustic banquet dinner our featured speaker, Dr. Roy Van Arsdale, presented "The Geologic History of the Mississippi River." This was followed by presentations of honors and awards. Our evening culminated in a star party hosed by Dr. Lionel Crews, an Astronomy Professor at the University of Tennessee. During the festivities, student artists produced a "lasting" imprint of the Society's presence at Coon Creek.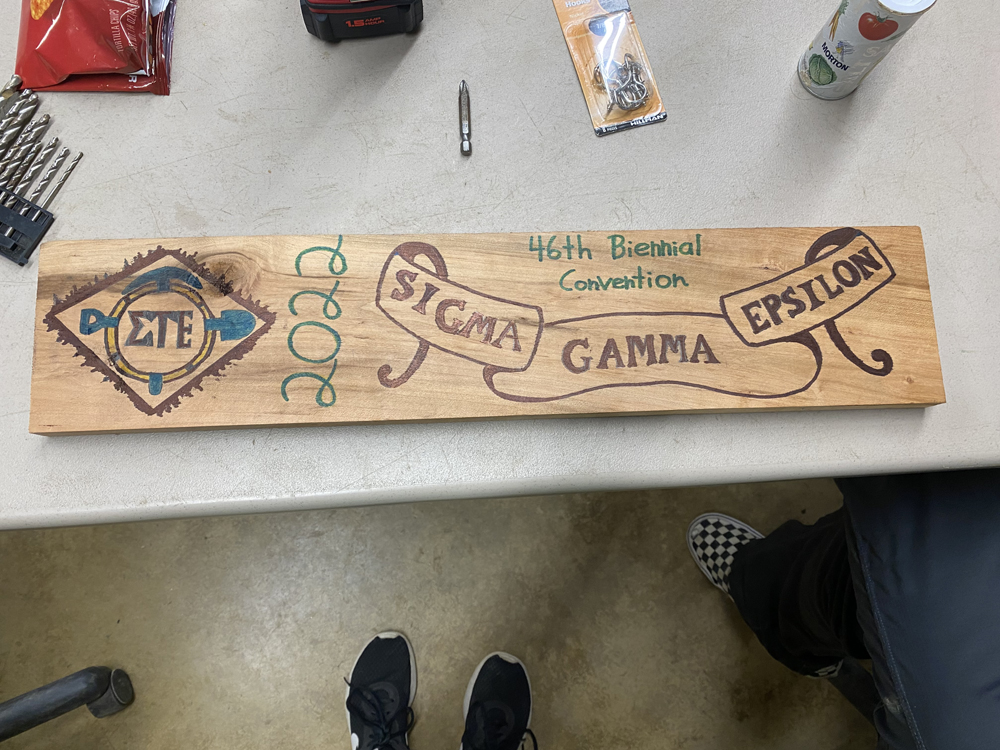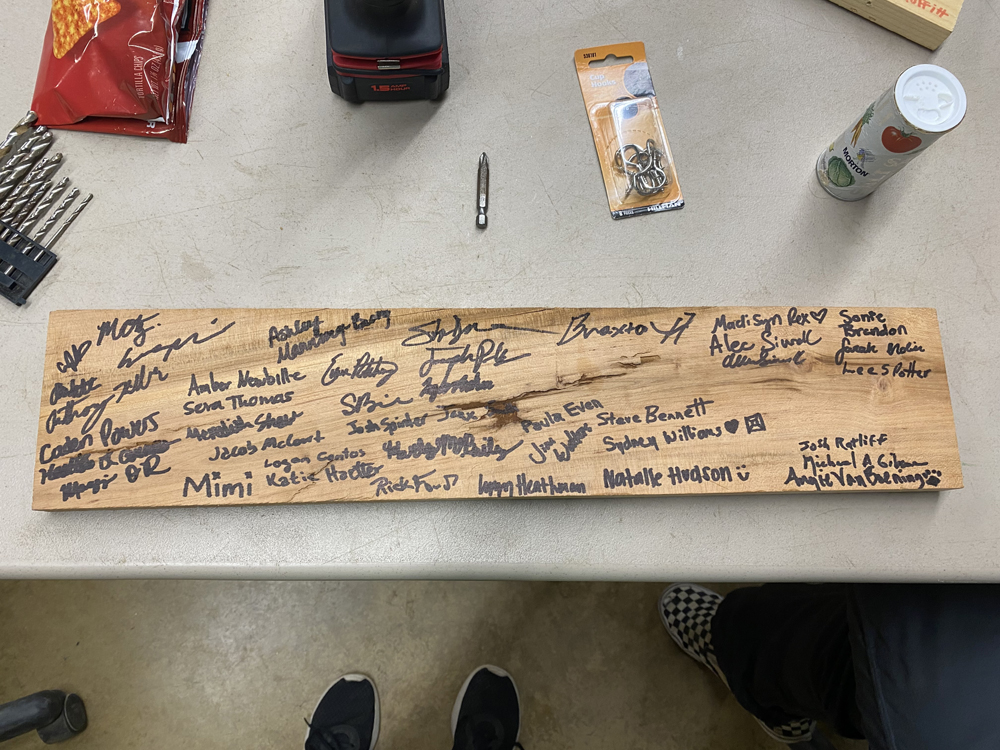 ---
Please address remaining convention questions and correspondence to Lee Potter, potter@sgeearth.org 319-505-3391
---
Congratulations to our 2022 SGE Quality Chapter Awards!
Gamma Sigma, University of Northern Iowa
Gamma Chi, Eastern Illinois University
Congratulations to our 2022 SGE Chapter Service Awards!
Gamma Sigma, University of Northern Iowa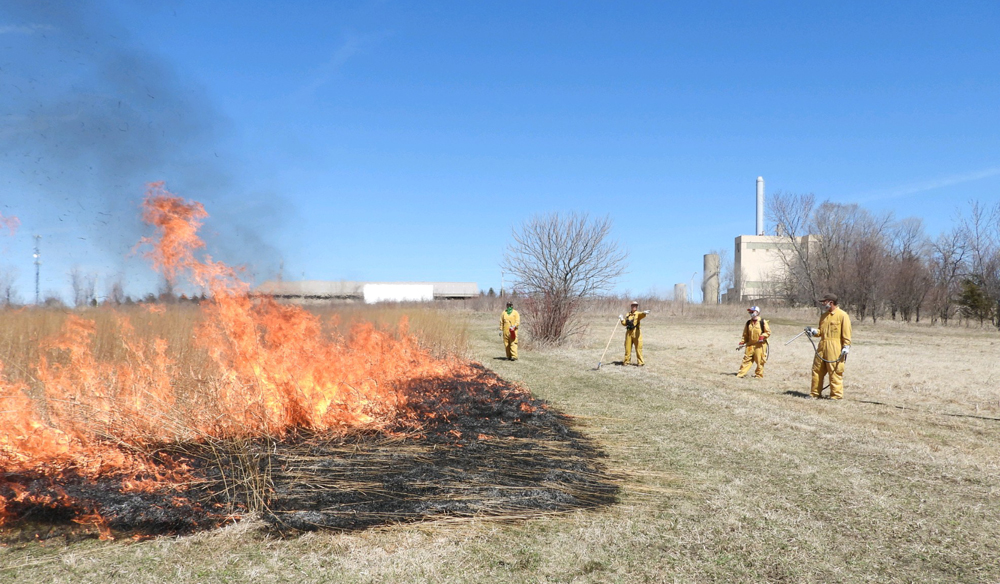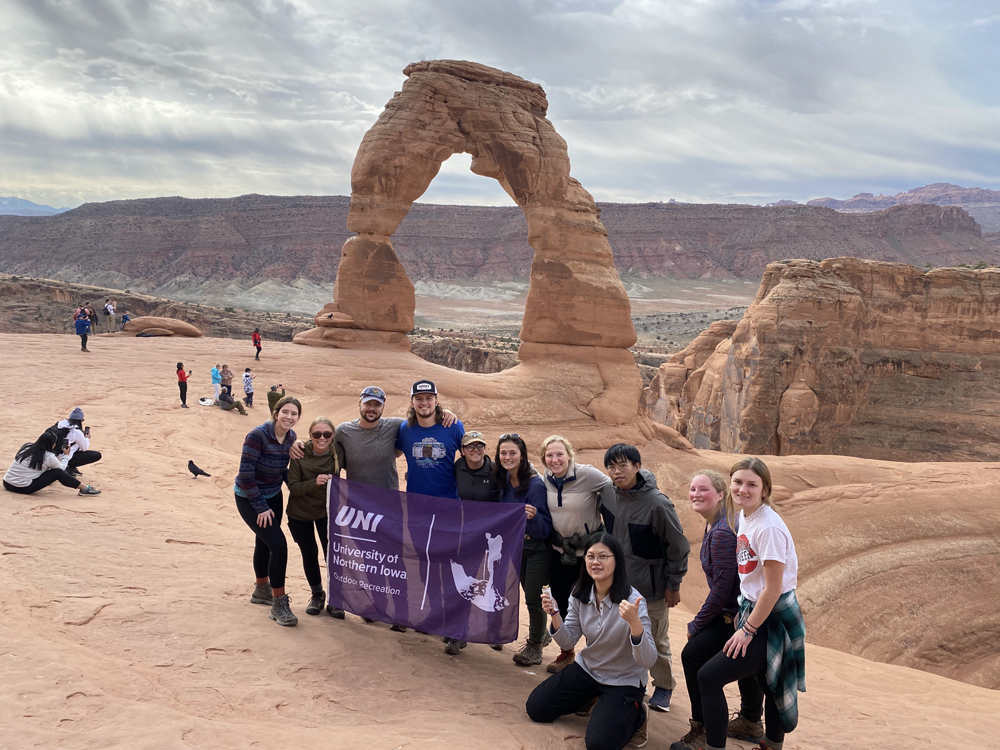 Gamma Chi, Eastern Illinois University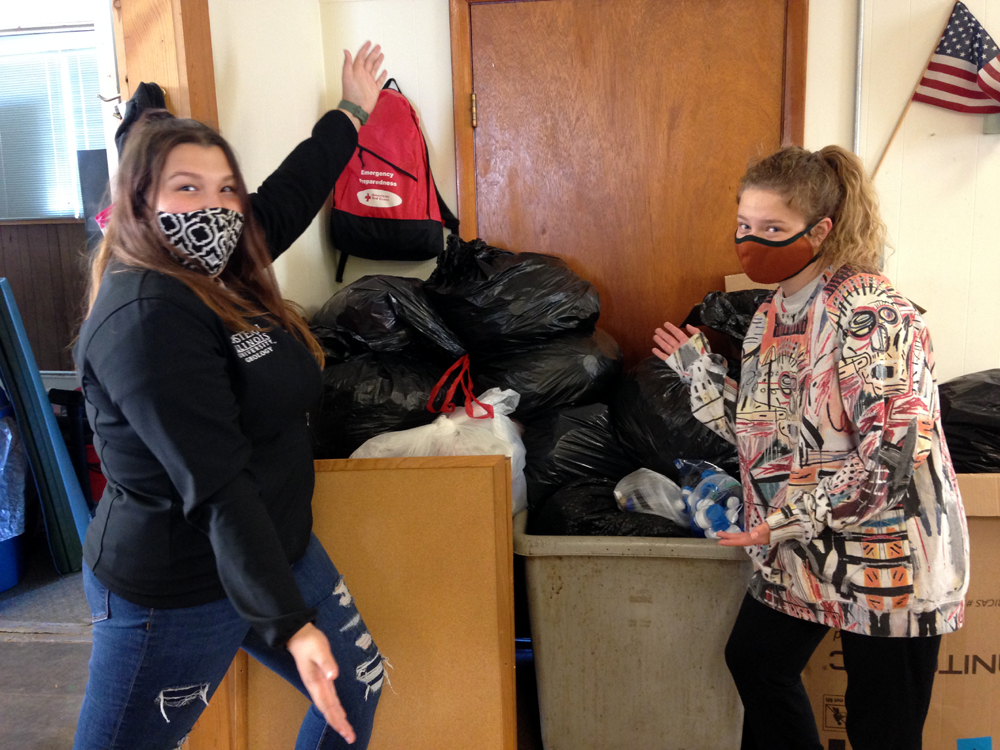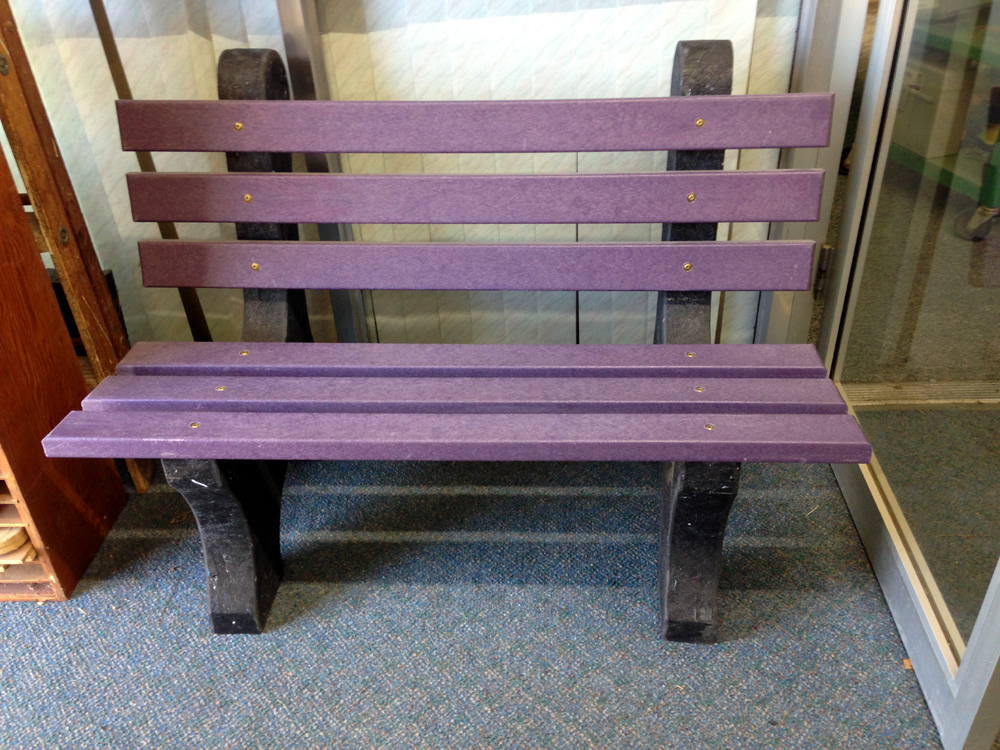 Eta Gamma, Weber State University

---
---
Website modifications
Welcome to our remodeled website here at SGEearth.org!
We are working hard to fully transition to this domain. Some of your old links may not work.
If you find a link on this site that does not function properly, please contact the Webmaster at admin@SGEearth.org.
Please watch the site as we continue to evolve in Fall of 2022!
---
Our mailing address has changed. Please contact Lee Potter, admin@SGEearth.org with questions or concerns.